Nov 25, 2020
About EHN.org and DailyClimate.org
Journalism that drives the discussion
---
We are a publication of Environmental Health Sciences, a nonprofit, nonpartisan organization dedicated to driving science into public discussion and policy on environmental health issues, including climate change.
We are an independent, reader- and foundation-funded organization that reports, publishes and curates journalism on environmental topics. We have two goals:
Put events and science driving the day's news in a larger context
Share our perspective as journalists and scientists with considerable expertise in the field.
We've been at this since 2002 and have published EHN.org continuously since Aug. 2, 2003.
Regional reporting bureaus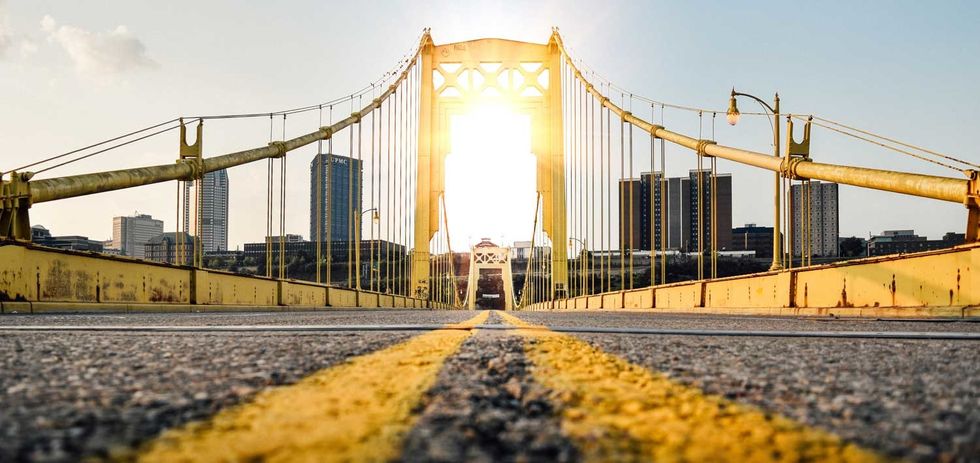 In February 2018 we opened in Pittsburgh the first of what will be a string of regional reporting bureaus.
The hope is that, by bringing national attention and expertise to regional environmental health issues, we can raise awareness, spur public literacy, and move the needle locally on key issues involving our health and environment.
Pittsburgh makes a great test case given its national relevance on air quality, asthma, fracking, groundwater pollution and environmental justice. You can find our reporting on those topics and much more on our special Pittsburgh page. You can also get that news weekly in your inbox via our dedicated PGH newsletter, delivered every Friday.
Read more about the bureau, and our philosophy behind it, here.
We're scouting sites now for our second and third bureaus. If you have ideas, email executive director Douglas Fischer at dfischer@ehsciences.org
More about our team:
Douglas Fischer, executive editor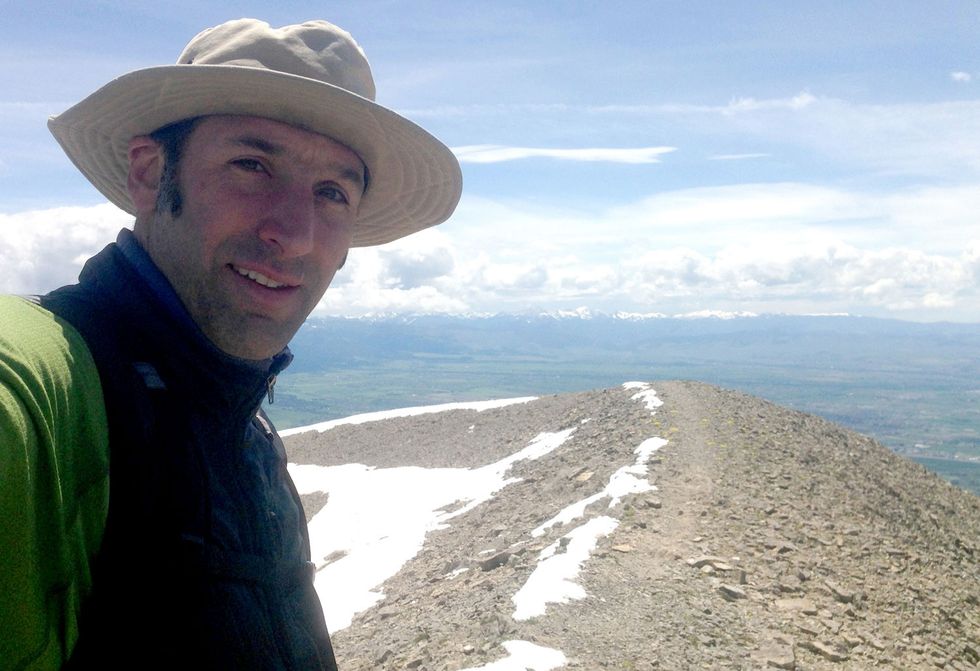 Douglas atop Mt. Baldy, just outside Bozeman, Mont.
Fischer is passionate about driving science into public discussion and policy on environmental health, justice and climate issues. He has been with Environmental Health Science since 2008, when he joined to help launch EHN.org's sister site, DailyClimate.org. Fischer has spent 25 years in journalism, including stints at the Oakland (Calif.) Tribune and Newsweek. He lives with his wife and two children in Bozeman, Mont., where he is an elected member of the Bozeman School District Board of Trustees.
Reach him on Twitter @CptnClmt. Email him at dfischer@ehsciences.org. Or call his cell: 406-600-8469.
Pete Myers, founder and chief scientist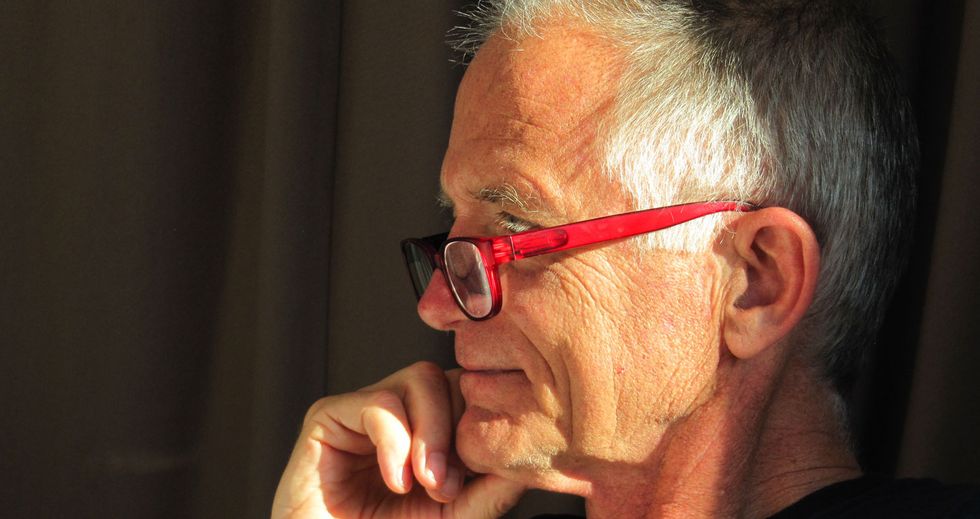 Myers founded Environmental Health Sciences in 2002. He holds a doctorate in the biological sciences from UC Berkeley and a BA from Reed College. For a dozen years beginning in 1990, Myers served as Director of the W. Alton Jones Foundation in Charlottesville, Va. Along with co-authors Dr. Theo Colborn and Dianne Dumanoski, Myers wrote Our Stolen Future, a 1996 book that explores the scientific basis for how contamination threatens fetal development. He is an Adjunct Professor of Chemistry at Carnegie Mellon University.
Among many awards, Myers received the $50,000 Frank Hatch "Sparkplug Award" for Enlightened Public Service from the John Merck Fund in 2013, the Laureate Award for Outstanding Public Service from the Endocrine Society in 2016 and the "Distinguished Achievement Award" from the Sierra Club in 2017. He was also named one of the first-ever "Champions of Environmental Health Research" by the National Institutes of Health.
A lifelong birder, Myers' photographs of birds have appeared in several shows and publications.
Reach Myers on Twitter @petemyers or via email at jpmyers@ehsciences.org.
Brian Bienkowski, senior editor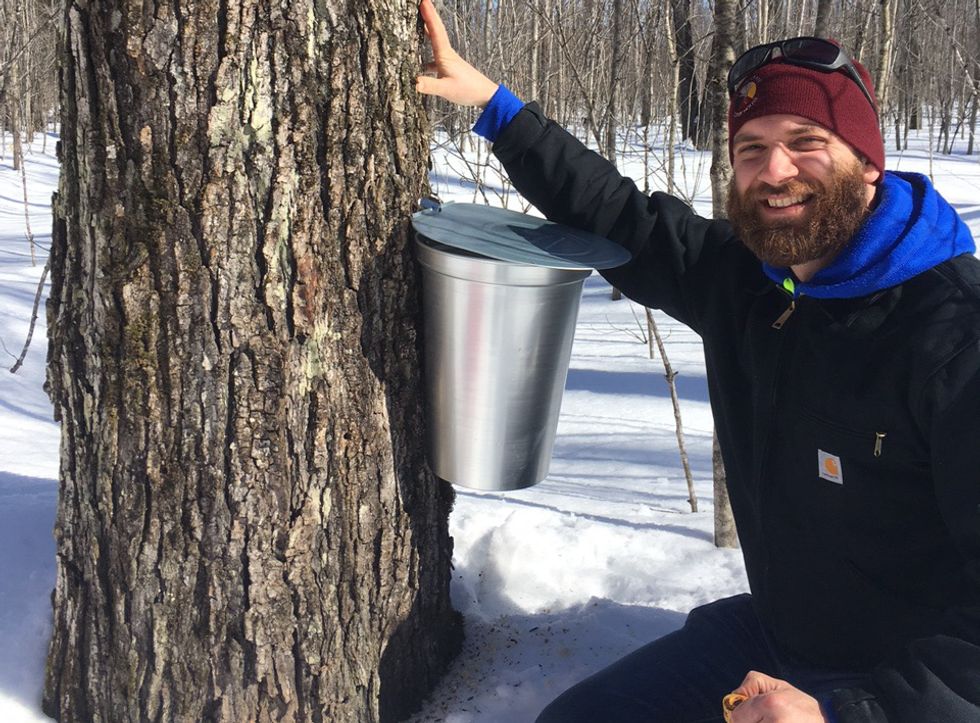 Bienkowski joined EHN in 2012 and had an immediate impact, anchoring a reporting team that won an Oakes Award honorable mention for EHN.org's 2012 series, Pollution, Poverty, People of Color. He also won 2013 and 2014 awards for Outstanding Beat Reporting from the Society of Environmental Journalists, and has received awards from the Association of Health Care Journalists and The Aronson Social Justice Journalism Awards.
He holds a master's degree in environmental journalism and a bachelor's degree in marketing from Michigan State University. He lives with his wife, Dani, and their four-legged friends in Michigan's Upper Peninsula where he can be found playing mandolin or untangling his fly line from stream side tag alders.
Reach Bienkowski via email at bbienkowski@ehsciences.org.
Laura Pyle, editor and director of research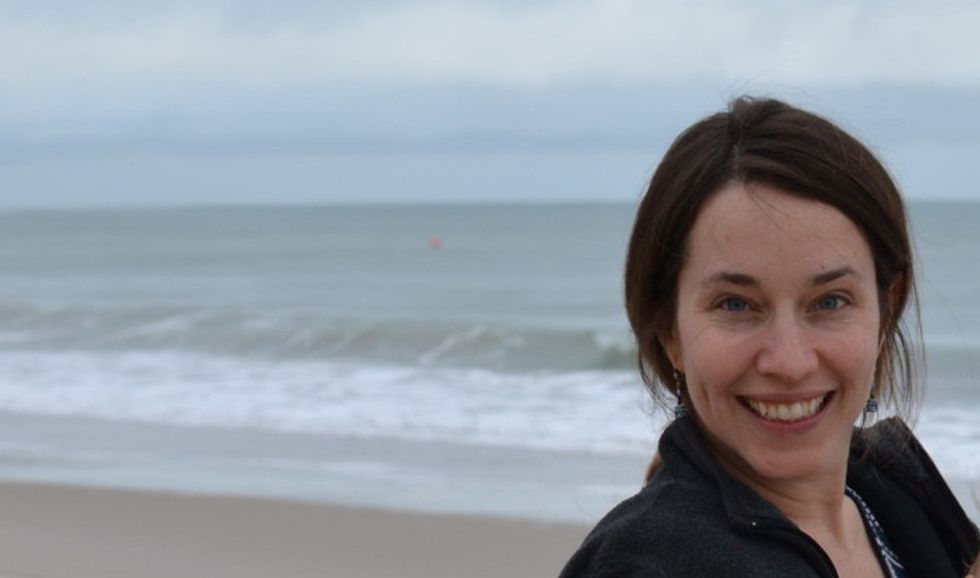 Pyle has been with the organization since 2004. As research director she defines the type and sources of news offered on the EHN and Daily Climate websites. As editor she has a knack for keeping our facts straight, our assumptions in check and our syntax crisp.
She holds a Masters in environmental management from the Yale School of Forestry and Environmental Studies and a B.A. from Wesleyan University. She lives with her family in the Washington, D.C. area.
Reach Pyle Brunton via email at lcpyle@ehsciences.org or on the phone at 203-915-8812
Kristina Marusic, reporter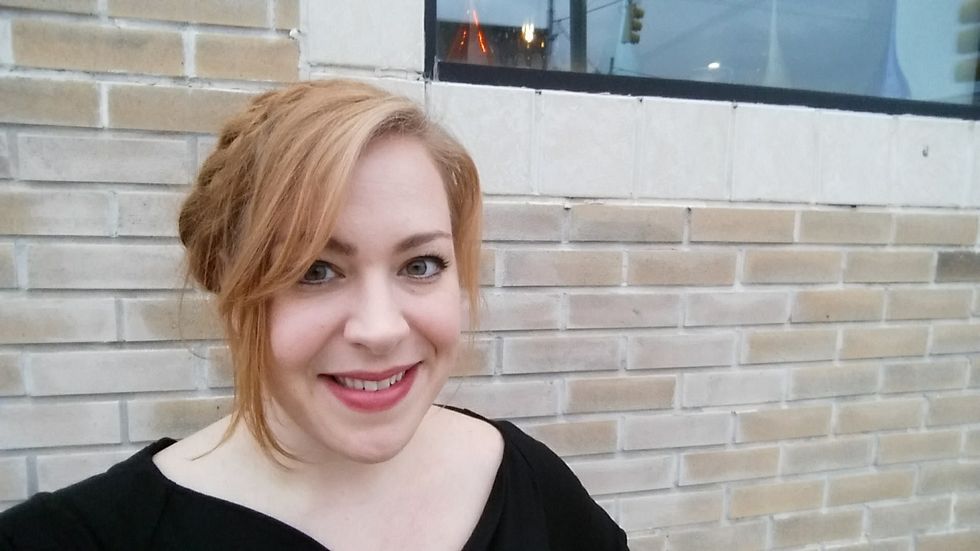 Marusic joined EHN in 2018 to cover environmental health and justice issues in Pittsburgh and Western Pennsylvania.
Prior to joining EHN, Marusic covered issues related to environment and social justice as a freelancer for a wide range of digital media outlets including the Washington Post, Slate, Vice, Women's Health, MTV News, The Advocate, and Bustle. Her reporting on environmental health in western Pennsylvania for Public Source won a first-place award in the Keystone Society of Professional Journalists' Spotlight Contest in 2017.
Marusic holds an MFA in nonfiction writing from the University of San Francisco and a bachelor's degree in creative writing from Hofstra University, and is the co-founder and chair of the Pittsburgh chapter of the Association of LGBT Journalists (a.k.a. NLGJA). She lives with her partner in Pittsburgh where she spends much of her free time kayaking the city's iconic three rivers, consuming artisanal coffee and eating adventurously.
Reach Marusic on Twitter @KristinaSaurusR or via email at kmarusic@ehn.org.
Peter Dykstra, editor, weekend review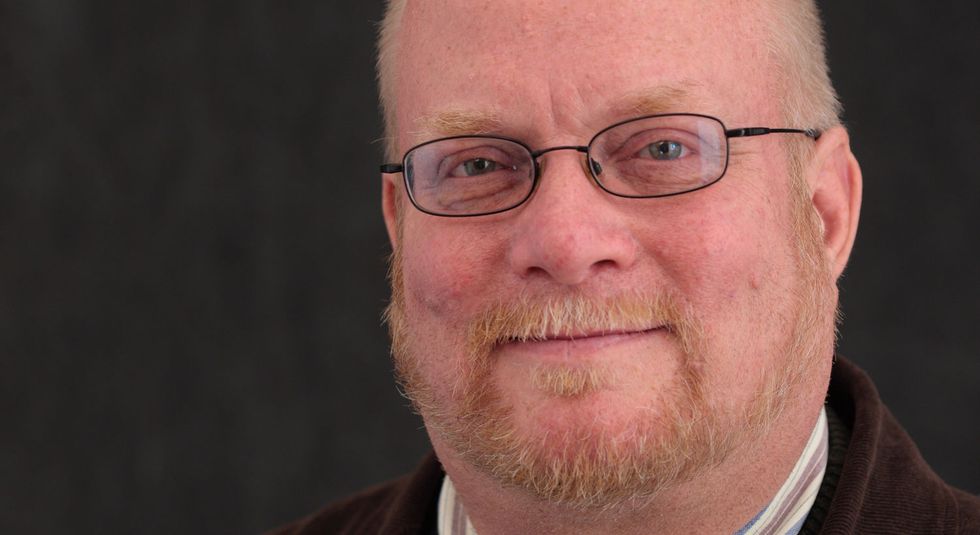 None on our staff has a deeper history in journalism than Dykstra. During a 17-year career at CNN, Dykstra was executive producer for science, environment, weather and technology coverage. He shared an Emmy award for CNN's coverage of the 1993 Mississippi River floods; a Dupont-Columbia Award for the network's reporting on the 2004 Indian Ocean tsunami; and a Peabody Award for the 2005 coverage of Hurricane Katrina. Prior to CNN, Dykstra was national media director for Greenpeace, setting up the organization's U.S. media operations.
He can be heard weekly on Public Radio International's Living on Earth. Dykstra has a Bachelor of Science degree in communication from Boston University and lives in Atlanta.
Reach him on Twitter @pdykstra or via email, pdykstra@ehsciences.org.
Dr. Shanna Swan, adjunct scientist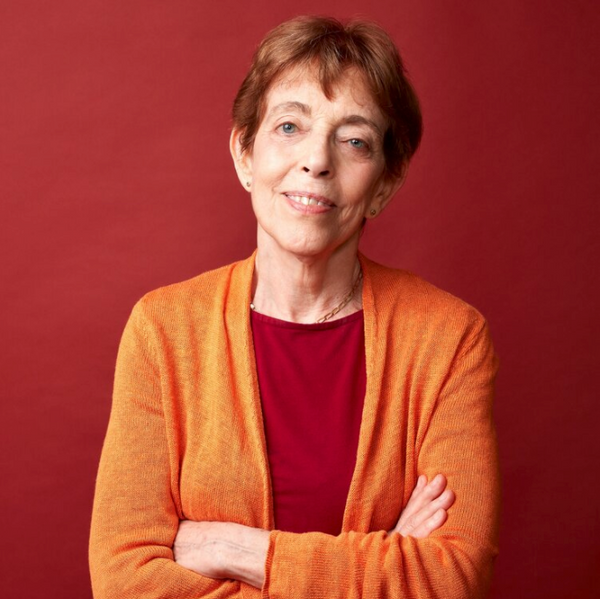 Shanna H. Swan, Ph.D., is one of the world's leading environmental and reproductive epidemiologists. She is Professor of Environmental Medicine and Public Health at the Icahn School of Medicine at Mount Sinai in New York City.
She is author of "Count Down," a groundbreaking book – to be published in February 2021 – about the ways in which chemicals in the modern environment are changing human sexuality and endangering fertility on a vast scale.
For over twenty years, Dr. Swan and her colleagues have been studying the dramatic decline in sperm count around the world and the impact of environmental chemicals and pharmaceuticals on reproductive tract development and neurodevelopment. Her July 2017 paper "Temporal Trends in Sperm Count: a systematic review and meta-regression analysis" ranked #26 among all referenced scientific papers published in 2017 worldwide.
Dr. Swan has published more than 200 scientific papers and myriad book chapters and has been featured in extensive media coverage around the world. Her appearances include ABC News, NBC Nightly News, 60 Minutes, CBS News, PBS, the BBC, PRI Radio, and NPR, as well as in leading magazines and newspapers, ranging from The Washington Post to Bloomberg News to New Scientist.
Megan McLaughlin, researcher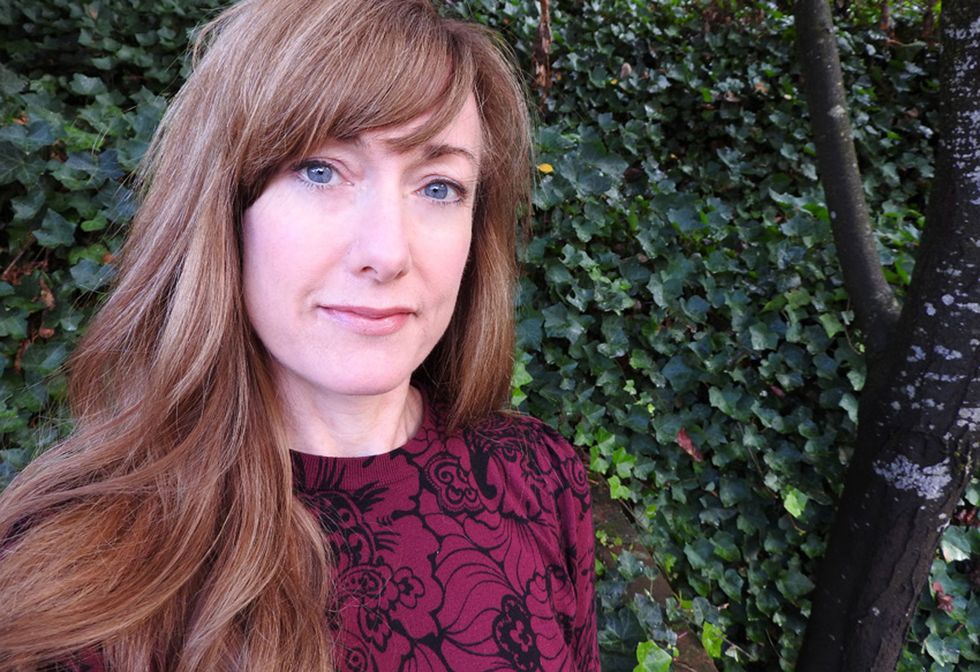 McLaughlin joined EHN in 2007 as part of the 'night owl' research team, curating content from the Pacific time zone after the East Coast team logged off. She completed a bachelor's degree in International Relations from California State University Chico, and holds masters' degrees in Education and Human Development from The George Washington University and in Counseling Education from Portland State University. She teaches online psychology courses when she's not reading articles about environmental health.
A northern California native, she currently lives in the soggy but beautiful Pacific Northwest, reveling in Portland's coffeehouses, breweries, and food carts. She is learning to enjoy running in the rain.
Reach McLaughlin via email at pdx.megan@gmail.com.
Jim Germond, researcher
Germond is an elusive critter, hard to photograph but deeply knowledgable in all things environmental health and climate change. He's veteran researcher, having curated stories for us since Firefox was the hot new thing in web browsers. He splits his time between New Mexico and Vermont.
Autumn Spanne, researcher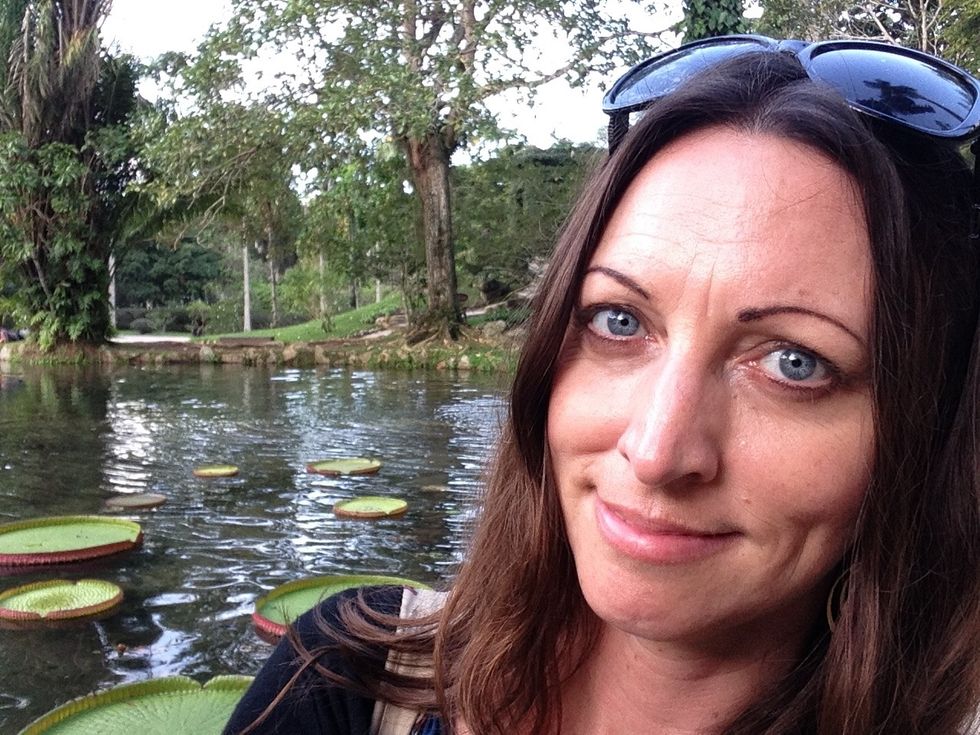 Autumn is an EHN researcher and independent journalist who writes about science, the environment, education, and travel. Her stories have been featured in EHN and The Daily Climate, as well as National Geographic, The Guardian, Reveal, Scientific American, the Christian Science Monitor, InsideClimate News, and CNN. She was a 2016-2017 Ted Scripps Fellow in Environmental Journalism at the University of Colorado, Boulder, and a 2006-2007 fellow of the Metcalf Institute for Environmental and Marine Reporting.

Previously, Autumn taught English and journalism on the Navajo Nation and later worked as an editor at Youth Communication, an award-winning educational publishing company in New York that trains young people in writing and journalism. Autumn holds an MS from the Columbia University Graduate School of Journalism, an MA in education from Western New Mexico University, and a BA in literature from the University of California, Santa Cruz. She lives in Barcelona.
Gwen Ranniger, program assistant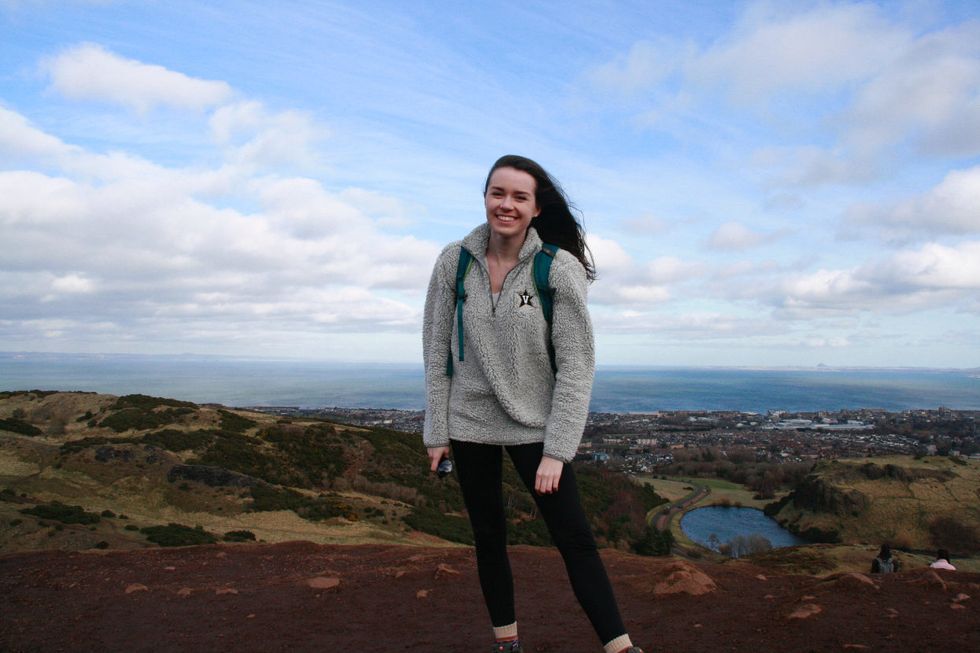 Ranniger joined EHN in 2020 and aids the team in special projects, general program upkeep, and archival revitalization. She completed a bachelor's degree in Political Science at Vanderbilt University in Nashville, Tennessee, additionally graduating with three minors in History, European Studies, and Communications because one just wasn't enough.
She currently resides in Bozeman, Montana, moving there in 2019 after living in rain-drenched Ketchikan, Alaska, for the majority of her life. In her spare time, she enjoys hiking with her husband, cooking, and extensively researching niche and trivial subjects.
Republishing our work
We are glad to share our original articles under the terms of Creative Commons' Attribution-NoDerivs 3.0 Unported license.
We just ask that you attribute the author and Environmental Health News as the original source and provide a link back to our article at the beginning of your repost. You are also welcome to post just the beginning of an article with a link to EHN.org to continue reading.
We'd like to know if you are republishing our work. Please send an email to senior editor Brian Bienkowski (bbienkowski@ehn.org) or director Douglas Fischer (dfischer@ehsciences.org) with a link to the republished article.

Images, graphics and videos are not always included in this license. For questions related to republishing any of these visuals, please email either bbienkowski@ehn.org or dfischer@ehsciences.org.
Why do we publish news you don't like?

We get this question a lot.
We review and curate hundreds of stories and opinion pieces on vital issues every week involving health, pollution, nature, energy and more. Passions run high on these topics, and both science and politics can be contentious.
We have a high opinion of our readership; we don't believe that you need to be protected from exposure to news perspectives or opinions with which you may strongly disagree. Our assumption is that we do our job best by showing you a broad sampling of what's being written and reported on the topics we all care about. You may not like everything we post. But as journalists, we're committed to showing you the whole picture.
Funding
Environmental Health Sciences is a project of Virginia Organizing, a 501(c)3 nonprofit based in Charlottesville, Va., and dedicated to fighting injustice.
Editorial independence and integrity is paramount. We are committed to practicing journalism according to its highest standards.
Funding comes from readers like you (donate here to support our journalism!), advertising and several foundations:

Foundation for the Carolinas
Marisla Foundation
Broad Reach Fund
Wallace Genetic Foundation
Turner Foundation
Forsythia Foundation
The Heinz Endowments
You can find more information about Virginia Organizing, including its most recent federal 990 Forms, here on Guidestar.
EHS Advisory Board
As a project of Virginia Organizing, EHS does not have a governing board. But we do rely on a diverse group of distinguished leaders in their respective fields for guidance and strategic advice:
Dr. Pete Myers, chair, founder and chief scientist, EHS
Julie Jones, co-founder, Advancing Green Chemistry
Lina Constantinovici, founder, Innovation 4.4
Marty Kearns, founder, Netcentric Campaigns
Derrick Jackson, climate and energy fellow, Union of Concerned Scientists
Matt Kayhoe, CEO, Kayhoe Consulting
More information about our board is available here.
Contact information
Douglas Fischer, executive director
Environmental Health Sciences
1410 S. Montana Ave.
Bozeman, MT 59715
406-600-8469
Virginia Organizing's federal 990 forms (for 2016, 2017 and 2018):
Virginia Organizing 2016 Form 990.pdf