Oct 24, 2017
Above the Fold: Biblical floods; Booker bill
News that drives the discussion, hand-picked by our journalists and researchers
Top news of the day for Tuesday, Oct. 24, 2017
---
1. Today's top read: "Biblical prophecy of the apocalypse"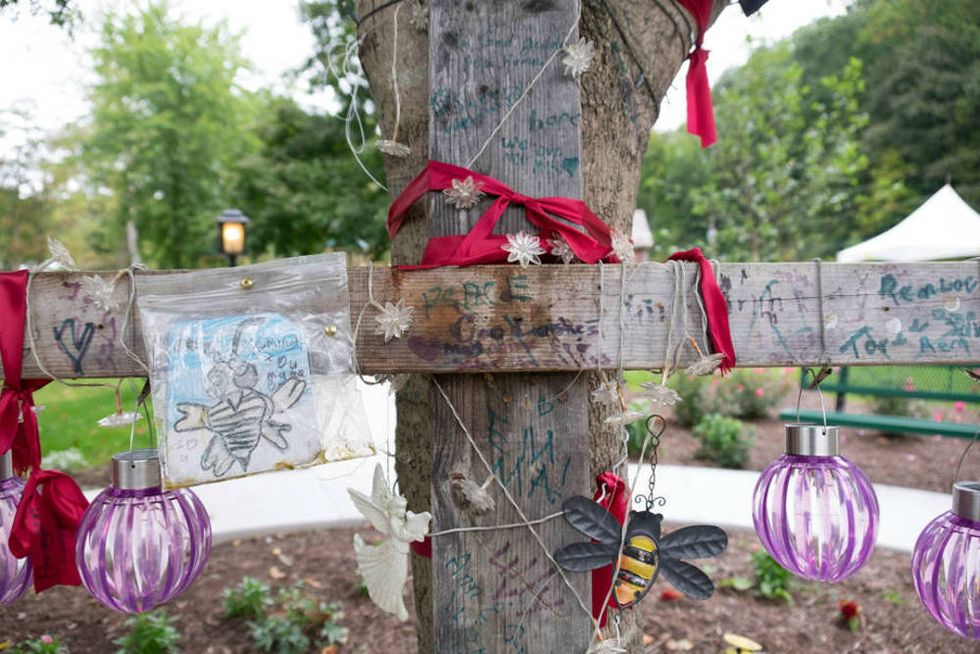 Inside Climate News went to White Sulphur Springs, West Virginia—an evangelical mountain town that suffered a terrible flood in June 2016 in which eight people died in the town of 2,400.
In the flood, residents saw the hand of God. "I'm a firm believer that God tells us in the Bible that he will warn us through signs in the sky," Kathy Glover told ICN reporter Meera Subramanian.
Where does this faith fit in with the realities of climate change?
Read the full story from Inside Climate News.
2. Driving me crazy.
Nations around the world are tackling car emissions:
These announcements come as a study in the journal Ecological Applications found that car pollution may be killing salmon.
And, with perfect timing, the U.S. Environmental Protection Agency posted a notice this weekend that it plans to repeal emission standards for truck components. The rule, mostly embraced by the trucking industry, was aimed at decreasing toxic air pollutants and climate-warming emissions.
3. Oh dam ... where's the weed?
One common theme of the recent spate of hurricanes was overwhelmed, strained dams. The US has:
90,500 dams
Most are more than 50 years old
More than 96 percent are either privately owned, or by local governments, utilities.
The Bureau of Reclamation is tasked with looking at these old dams and seeing what needs to be done—redesign, removal, expansion, etc—as climate change makes extreme flood events more common. The agency is also tasked with studying another climate-induced water problem: droughts.
E&E News reports that Trump wants to zero out the budget, likely because it's a) an Obama program, b) grew out of a climate adaptation strategy.
Arizona-based cannabis king, American Green, the largest publicly traded US marijuana company, might be paying attention. The company purchased the tiny California town of Nipton–population fewer than 20 souls—in the Mojave Desert and plans to rely on groundwater for a new pot-themed resort. The question in the drought-riddled state: should aquifers be tapped so bongs can be packed?
4. Political pullout prompts protests.
After government scientists were stopped from presenting climate change research at a conference in Rhode Island on Monday, protesters descended on the event. "This type of political interference, or scientific censorship — whatever you want to call it — is ill-advised and does a real disservice to the American public and public health," Sen. Jack Reed (D), Rhode Island's senior senator, said at the conference opening.
Read the full story from the Washington Post.
5. The Book on environmental justice.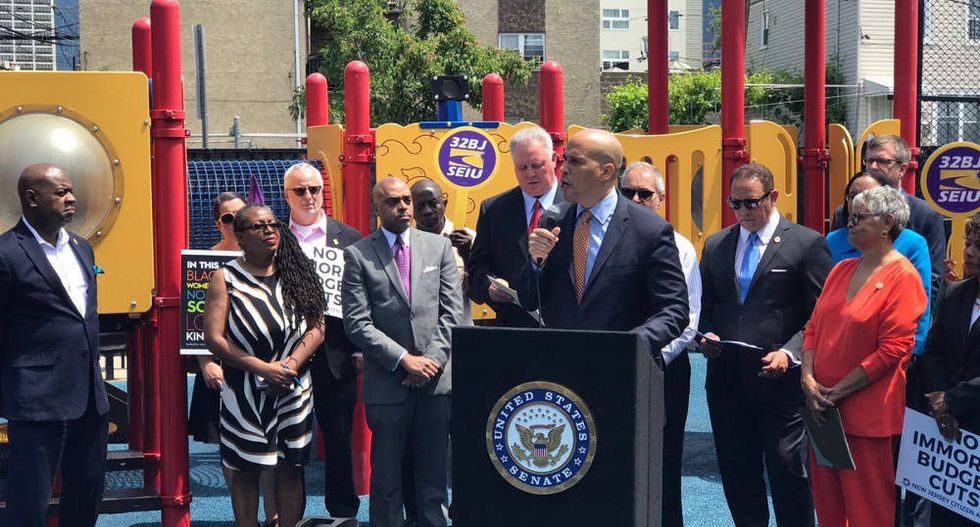 Flanked by community leaders, New Jersey Sen. Cory Booker introduced the Environmental Justice Act of 2017, designed to "strengthen environmental justice protections for vulnerable communities."
"Many communities across the country are facing environmental and public health threats that for too long have gone unaddressed, seemingly only noticeable to those who deal with the effects on a daily basis. These communities are often communities of color or indigenous communities, and they tend to be low-income," said Sen. Booker.
"This is unacceptable and our bill is an important step in changing this reality."
You can see the full bill here.
There are no Republican co-sponsors, however, and the legislative tone hasn't been one of enviro protections.
More analysis on the bill from local outlet NJTV News.
8. Economic environments.
Yes! Magazine sits down with Raj Patel to discuss capitalism, our "drive for cheapness," and his new book The History of the World in Seven Cheap Things.
"... the struggles of activism in Black Lives Matter are linked to the struggles of activism in 350.org, which is linked in turn to the struggles of activism in certain parts of Slow Food, is I think the contribution that we wanted to make," says Patel.
In other de-growth news, China continues its strict crackdown on coal plants, steel mills and other polluters.
The New York Times reports the effort is "so broad that it is starting to affect markets."