SUBSCRIBE TO EHN'S MUST-READ DAILY NEWSLETTER: ABOVE THE FOLD
Originals
Something that speaks volumes about the environment's low-level standing in American politics is how the environment wasn't spoken about in volumes at this week's Democratic National Convention.
First, a little digression. This week's Democratic Convention, and presumably next week's Republican gathering, are absent the traditional crowds. Scripted "spontaneous applause" breaks and balloon drops are out. For the Dems at least, they substituted a political infomercial. It was at times slickly-produced and inspirational; at other moments I suspected that Jerry Lewis was about to spring back to life with an oversized telethon check.

Young activists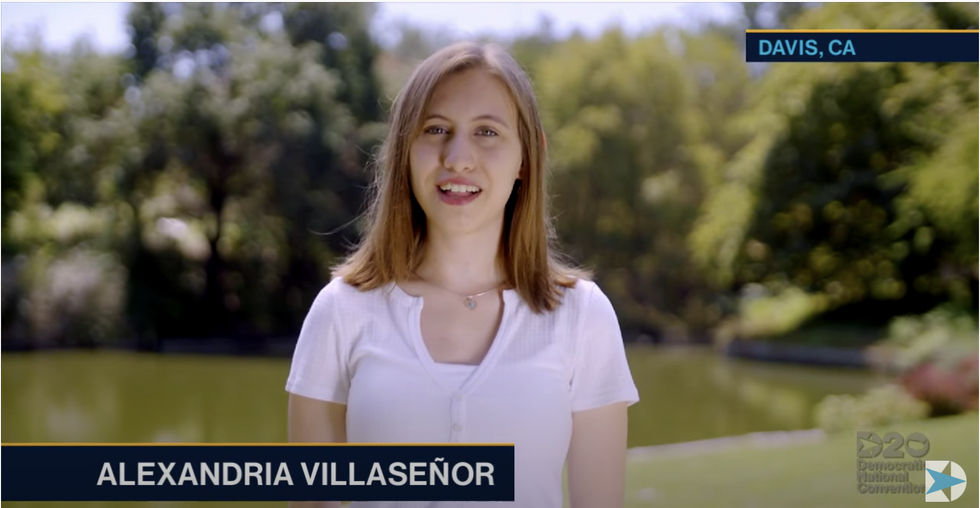 On Wednesday, climate change got its five minutes of increasingly intense sunshine. It was a montage featuring young activists and their partial remedies for a crisis that, unlike the deep but hopefully transitory tragedy of COVID-19, is already locked in for decades to come. The star of the brief climate cavalcade was Alexandria Villaseñor, the 15 year-old New Yorker being cast as America's homegrown Greta Thunberg. The only office-holder who focused on clean energy and its promise of new jobs was New Mexico Governor Michelle Lujan Grisham
For most of the four-night vote-cast, rising party stars shared the spotlight with party veterans: Three ex-presidents, two ex-first ladies, failed 2020 presidential candidates, and multiple senators, representatives, governors. None, save for Grisham and California Gov. Gavin Newsome, focused on climate change.
Existential  threats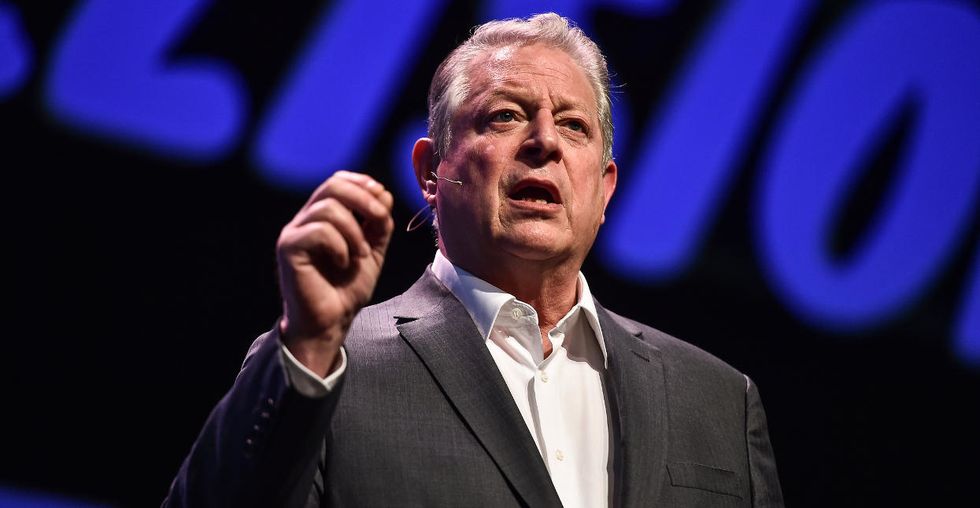 One that might have is Al Gore, who was absent from the Convention. Not only has science and reality vindicated his four decades of advocacy on climate, but, long before 2016, he was the poster child for losing the Presidency by winning the vote but not the Electoral College. Gore has since been recognized with an Oscar and a piece of a Nobel Peace Prize, but never by his own party.
He's also been reviled by climate deniers and turned into a caricature by Republicans, all for being right about the multiple existential threats. Another reason for the Party to hear from Gore: His experience with denial and contempt for science is prologue for the rampant denial now in full bloom with the coronavirus pandemic. If contempt for science is a hallmark of America's COVID-19 failures, Al Gore has a story to tell us all.
In Thursday's acceptance speech, Joe Biden listed climate as one of four simultaneous crises, along with COVID-19, the economy, and race relations. "It's not only a crisis, it's a tremendous opportunity" for economic growth, he said.
All wet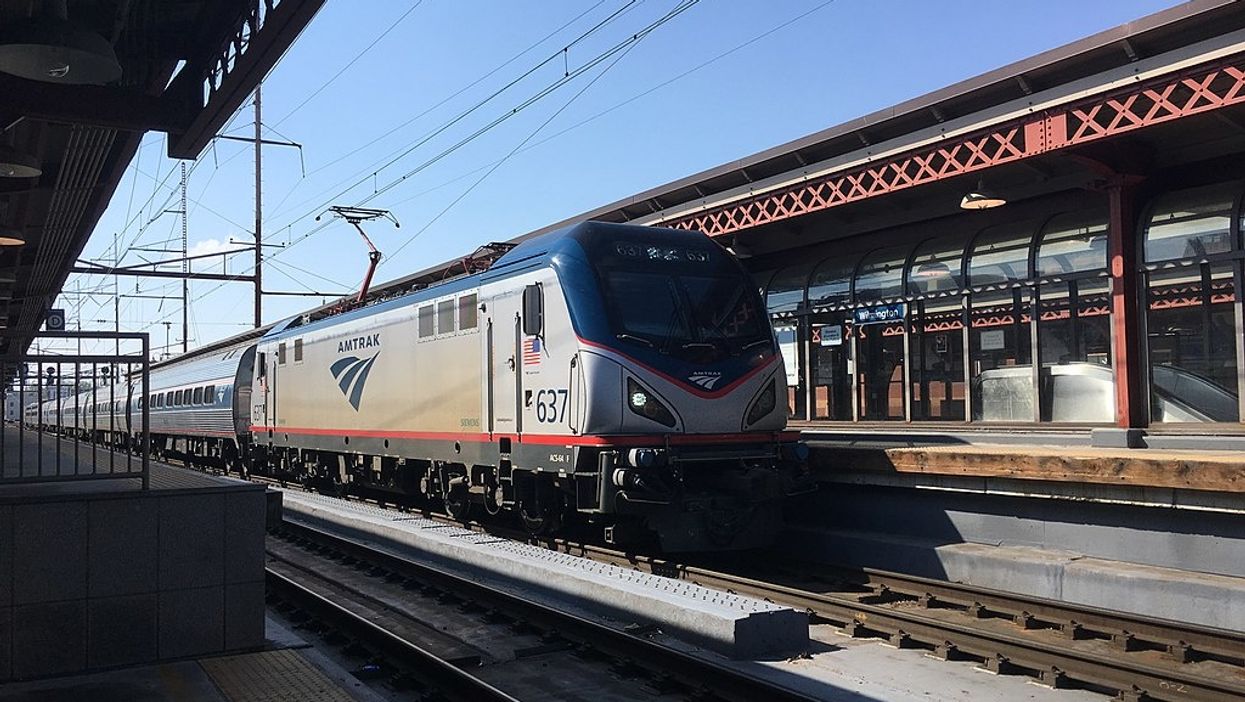 Biden's speech took place in America's lowest-lying state, Delaware. I did a little eyeball research on Google Earth, where Amtrak's recently-renamed Joe Biden Wilmington Station is six feet above the current sea level—just like the clubhouse at Trump's Mar-a-Lago golf resort.
The Republicans meet next week, where we'll likely be treated to a few anti-regulatory, anti-science, climate-denying screeds.
Maybe after that, we'll get to see who's all wet. Maybe both parties. Maybe all of us who live near a coastline.
Peter Dykstra is our weekend editor and columnist. His views do not necessarily represent those of Environmental Health News, The Daily Climate or publisher, Environmental Health Sciences. Contact him at pdykstra@ehn.org or on Twitter at @Pdykstra.
Keep reading...
Show less
Originals
On April 26, our President suggested that reporters who earned "Noble" (sic) Prizes for reporting on "the Russian hoax" return their awards. The President should have caught his own misspelling, since he'd be a perennial contender for the Nobel Prize in Twitterature, if it weren't a Fake Award.
He also should have known that it's the Pulitzer Prizes, not the Nobels, for which journalists compete. And this year, a Pulitzer went to one of his favorite purveyors of "fake news" for reporting on another of his favorite "hoaxes," climate change. Multiple Washington Post journalists shared the Explanatory Journalism Pulitzer for a multi-part series on climate change impacts.
Environment almost clears the bar
Four more of what we now call "legacy" media were 2020 Pulitzer finalists reporting on science/environment themes. What the President likes to call the "failing" New York Times failed once more. Fifteen of its stories on the Trump Administration's own failures to follow science at EPA, NOAA, the Interior Department and other agencies earned Finalist honors in the Public Service category.
Nestor Ramos of the Boston Globe was a feature writing finalist for a report on the devastating climate impacts on the oversized sandbar known as Cape Cod. The Wall Street Journal staff were Investigative Pulitzer finalists for series on the California utility giant PG&E and its culpability in causing the wildfires that erased the town of Paradise, California. Editorial writer Jill Burcum of the Minneapolis Star-Tribune was an opinion finalist for a piece on proposed nickel mines near the Boundary Waters Canoe area on the Canadian border.
'Groundbreaking' reporting?
A winner and four finalists is a pretty good haul for a beat that many, including its practitioners, consider to be long-neglected. In recognizing the Post, the Pulitzer jury called the work a "groundbreaking series." Good? Absolutely. Thorough? Thoroughly. Deserving reporters, editors and support staff? Yes. Both the Post and the New York Times have been assembling all-star teams on the beat for several years.
But groundbreaking, it's not. Traditional newsrooms, nonprofits, and even broadcasters have been breaking this ground for quite a while now. The Pulitzer Board has recognized groundbreaking work on the environment most years for the past three decades.
Environmental reporting that won a Pulitzer
This trend goes back into the 1990's, but you get the picture.
The Pulitzer for 'I told you so'
Several years ago at a meeting organized by Harvard's T.H. Chan School of Public Health, I introduced Mark Schleifstein as having shared in two Pulitzers at the Times-Picayune for his work on Louisiana's battery of environmental threats, from Hurricane Katrina to Gulf fisheries to vanishing wetlands. The veteran environment reporter smiled quietly and corrected me by holding up three fingers. He's also been a finalist twice more.
Sadly, environmental journalists might sweep the field in the as-yet imaginary Pulitzer category I'd like to see. Reporters whose work predicted coalfield catastrophes, chemical calamities, hurricane horrors and other disasters would be prime candidates for the Pulitzer Prize for I-Told-You-So. I wrote about this for Ensia in 2017.
Smart today, smarter tomorrow
What's the moral of this story? There are several, take your pick. Environmental stories are sort of like critically-successful films that only play in 30-seat art cinemas in college towns and Bohemian neighborhoods. They deserve better. Despite the dire straits that so many newspapers are in, cutting your special beat reporters is cutting your relevance to your community. TV news operations should follow CNN and NBC and restore the environment, or climate change, as a full-time beat.
These Pulitzer-worthy environmental stories, and thousands more, look smart today and with precious few exceptions, will look even smarter in 20 years. When that happens, don't say I didn't tell you so.
Peter Dykstra is our weekend editor and columnist. His views do not necessarily represent those of Environmental Health News, The Daily Climate or publisher, Environmental Health Sciences. Contact him at pdykstra@ehn.org(opens in new tab) or on Twitter at @Pdykstra.

Keep reading...
Show less
Originals
Over the years, I've visited the Vietnam Veterans Memorial dozens of times. It's hard to believe its striking design – a low, chevron-shaped wall of polished black granite containing the names of 58,000 Americans killed in the war – was once controversial.
The Wall captures the war's sadness, but with a note of sorry-ness thrown in. For decades, Vietnam vets, some now bedraggled and in their seventies, have stood guard at the Memorial for the tragically wrong notion that their MIA buddies are still alive in Hanoi prisons.

These guys, bless their hearts, always remind me that firmly-held beliefs often cannot be killed, even with the strongest contrary evidence or in the complete absence of confirming evidence.
Willfull misinterpretation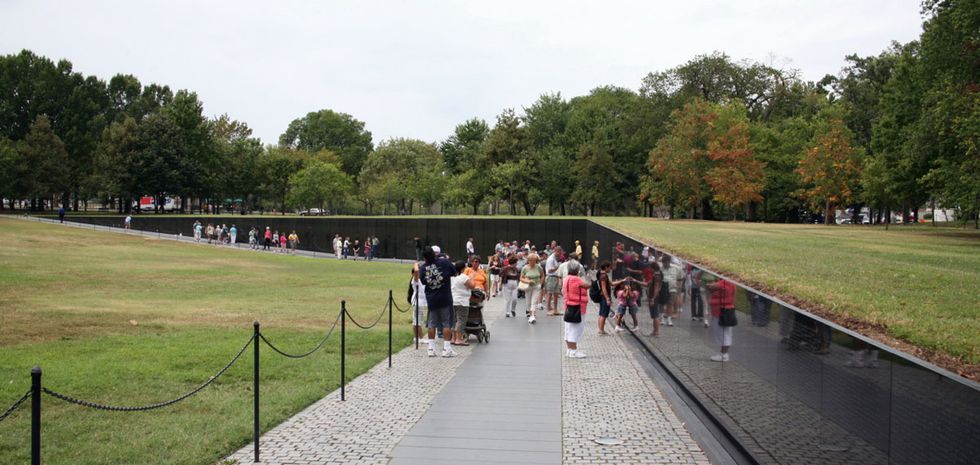 Climate deniers hold such beliefs. Ten years ago this month, they launched their best effort at a Pearl Harbor attack on climate scientists. They claimed a victory that, despite a decade-long torrent of contrary evidence, they still claim today.
The theft of thousands of emails from the University of East Anglia's Climate Research Unit yielded a handful of messages between scientists that could be spun and willfully misinterpreted to suggest that the scientific near-consensus that climate science was a cynical and fraudulent scam.
In one particularly intemperate email, climate scientist Ben Santer muses about "beat(ing) the crap out of" Pat Michaels, a go-to scientist for climate deniers. Another appears to suggest that scientists conspired to use a "trick" to hide evidence that the earth was not warming.
Off the rails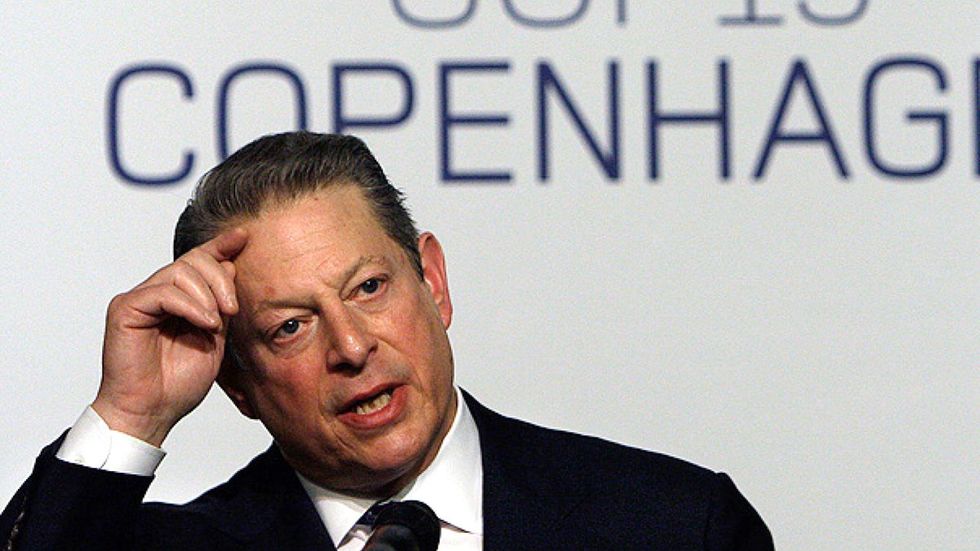 The immediate impact of the emails was to run news coverage of the Copenhagen Climate Summit off the rails. The crucial world meeting started a few weeks after news of the email hack broke. Rather than unite around a message of urgency, climate scientists were on the defensive. ClimateGate played a role in Copenhagen's failure to reach a significant global agreement on climate action.
And deniers were suddenly working double shifts in the manufacture of doubt, their signature product. Suddenly, ClimateGate was "the worst scientific scandal of all time," with prominent climate scientists cast as corrupt and conspiratorial.
Multiple investigations cleared the scientists of anything worse than a few poor choices of words in a few purloined emails. But multiple layers of exoneration hasn't stopped the Denial-o-Sphere from waving the bloody flag years later.
Police determined that the email hack was indeed a crime, but closed the investigation in 2012 without identifying suspects. Deniers have been repeatedly shamed in the past decade, notably by news reports that Exxon has ignored its own scientists on climate peril for decades; activists' sleuthing that some scientists, like Harvard's Willie Soon, were skewing their research to please fossil fuel funders; and of course the self-inflicted shaming of the Heartland Institute, who planned a series of billboards comparing climate action advocates to terrorists.
Walled off from reality

But like that hardy perennial horror flick character that springs back to life after you thought it was dead, climate denial is hard to kill.
The good news is that the hardest-core climate deniers appear to be walled off from reality, deeply embedded in a fact-free belief system. They no longer draw substantial attention from major media, with the predictable exceptions of Fox News, talk radio, and a few others.
The bad news is that, bolstered by ClimateGate and other myths, denial is alive and well in the White House, the Senate leadership, and virtually every key cabinet department. It's also enjoying a rebirth in key national governments like Brazil's.
That doesn't stop me from hoping, every day, that they're somehow right and the world's scientists and governments are embarrassingly wrong. I'd gladly be remembered as the world's biggest jackass if it meant that we're spared the climate miseries that surely await us.
It would be a whole lot cheaper and safer that way, assuming we don't stay hopelessly addicted to fossil fuels. If there were the slightest chance of the stubborn adherents to climate denial being right, I'd be happy to see every climate scientist and advocate, and every journalist who takes them seriously, look bad. It's a small price to pay for still having Miami.
Keep reading...
Show less
Originals
I've made it to most of the Society of Environmental Journalists' 29 annual conferences, but not this one.
SEJ is the Jimmy Carter of non-profits – overlooked in real-time, but looking better and smarter with each passing year. This year's conference wraps up Sunday in Fort Collins, Colo (follow the action on social media via #SEJ2019).
SEJ's first national conference took place in 1991. It's now older than many of its members. At least one or two of its current Board members were fetuses back then. Most of its charter members are in their sixties, seventies, or beyond. Or gone. The membership used to be weighted toward full-time environment writers for daily newspapers. Now, the core is freelance journalists (though I've been trying to push the frequently more accurate term "subsistence journalists").

Keep reading...
Show less